Wildfires and other negative effects of climate change are increasingly impacting those who live, work and study within San Francisco and the extended Bay Area. This page provides guidance on how to plan for teaching and learning disruptions that may occur during periods of unhealthy air quality, with the goal to support student success through resilient teaching and learning strategies.  We encourage you to prepare for these scenarios well ahead of time, to provide the best opportunities for success.
Air Quality Impact on Instruction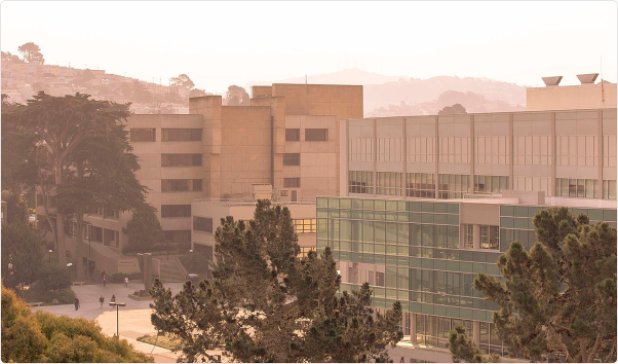 SF State regularly monitors local weather conditions and Northern California wildfires for their impact on the safety and security of the SF State community across all campuses. Based on recommendations from the Bay Area Air Quality Management District, the SF State Emergency Operations Committee will convene during unhealthy air events to determine the next steps to ensure campus instructional continuity.
Faculty, staff and students should prepare for a range of recommendations from the Emergency Operations Committee, including: 
wearing protective face coverings
remaining flexible, especially for people in sensitive groups or those directly affected by the fires
moving outdoor work, instruction and extracurricular activities indoors 
pivoting to remote work, instruction and extracurricular activities  
Alerts will be communicated to the campus community via the SF State website, SF State social media, and SF State Alert, the campus emergency notification system. 
Instructional Continuity Guidance 
Instructional Continuity Guides
Based on a variety of health and safety factors, SF State may require changes to campus activities, including restricting, canceling or moving in-person work, classes and extracurricular activities to remote alternatives. Advanced planning and proactive communications can help reduce the disruptions caused during periods of unhealthy air quality, helping ensure instructional continuity and peace of mind during stressful times.
Consult these Instructional Continuity Guides for more support: